So I started playing around with the hearts and came up with this cute bunting. The best thing about is it's all worked as one piece. Only two ends to weave in, yay!!
Get the home ready for Valentines ❤️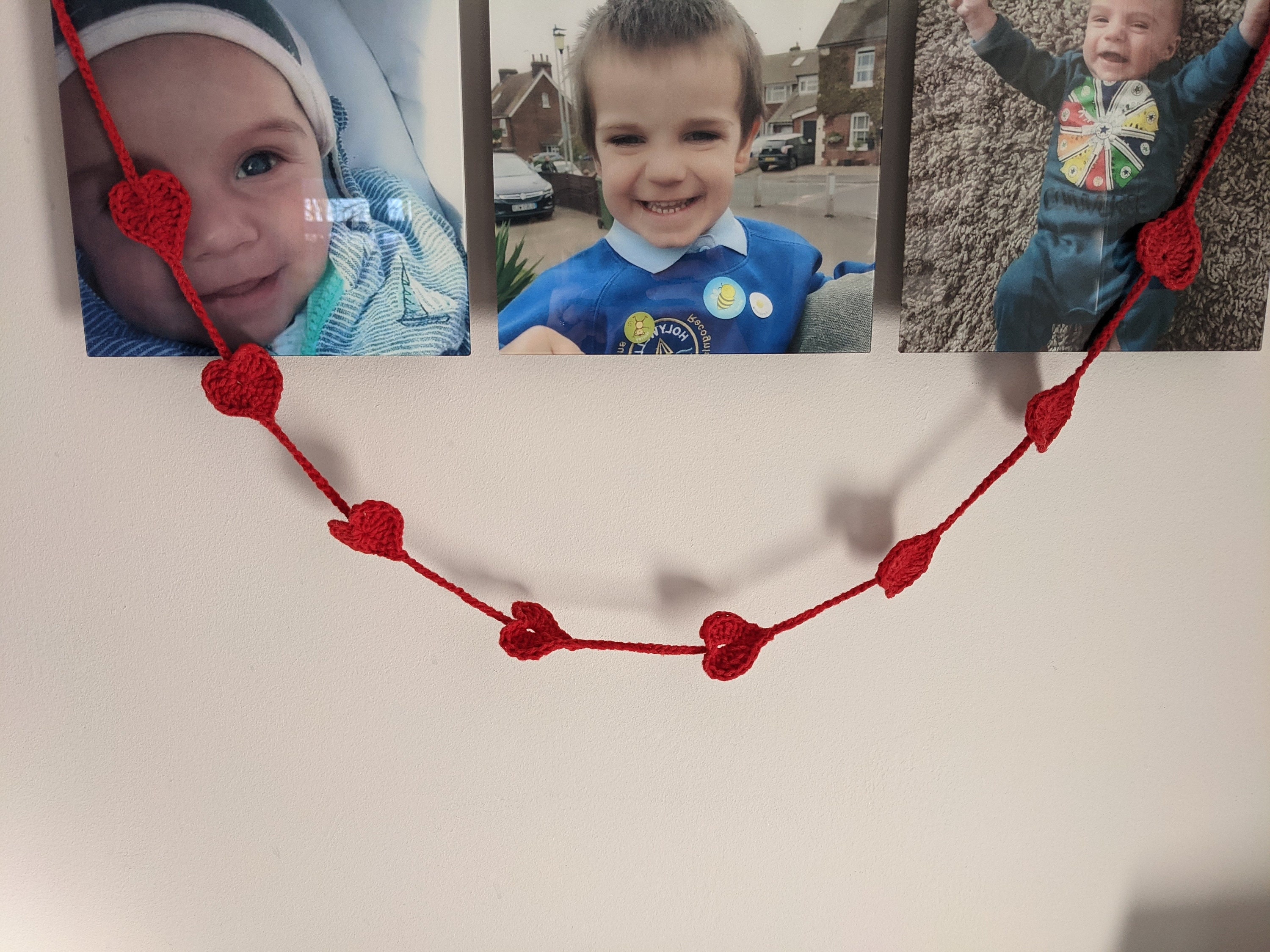 'Any hook heart part 2'
Ch 10
SS in first ch
Ch 22
(For creating the heart make sure that you go under two loops of the ch so that the string lies flat)
SS in second ch from hook
Sc 
Hdc
Dc
(5 Tr, ch 3, SS in same ch as trebles - REMEMBER to make sure the ch above the heart is to the right of your hook so that you are making the SS on the left side of the ch, ch 3, 5 TR) all in same ch
Back down the other side of the foundation ch - 
Dc
Hdc
Sc
SS in SS
Ch 22
Repeat the instructions for the heart and ch 22 until you reach the desired length
Ch 32
SS in tenth ch from the hook
FO
Weave in ends and block quite stiffly so that the hearts lay flat when hung.
Another variation I made was this cute wall hanging.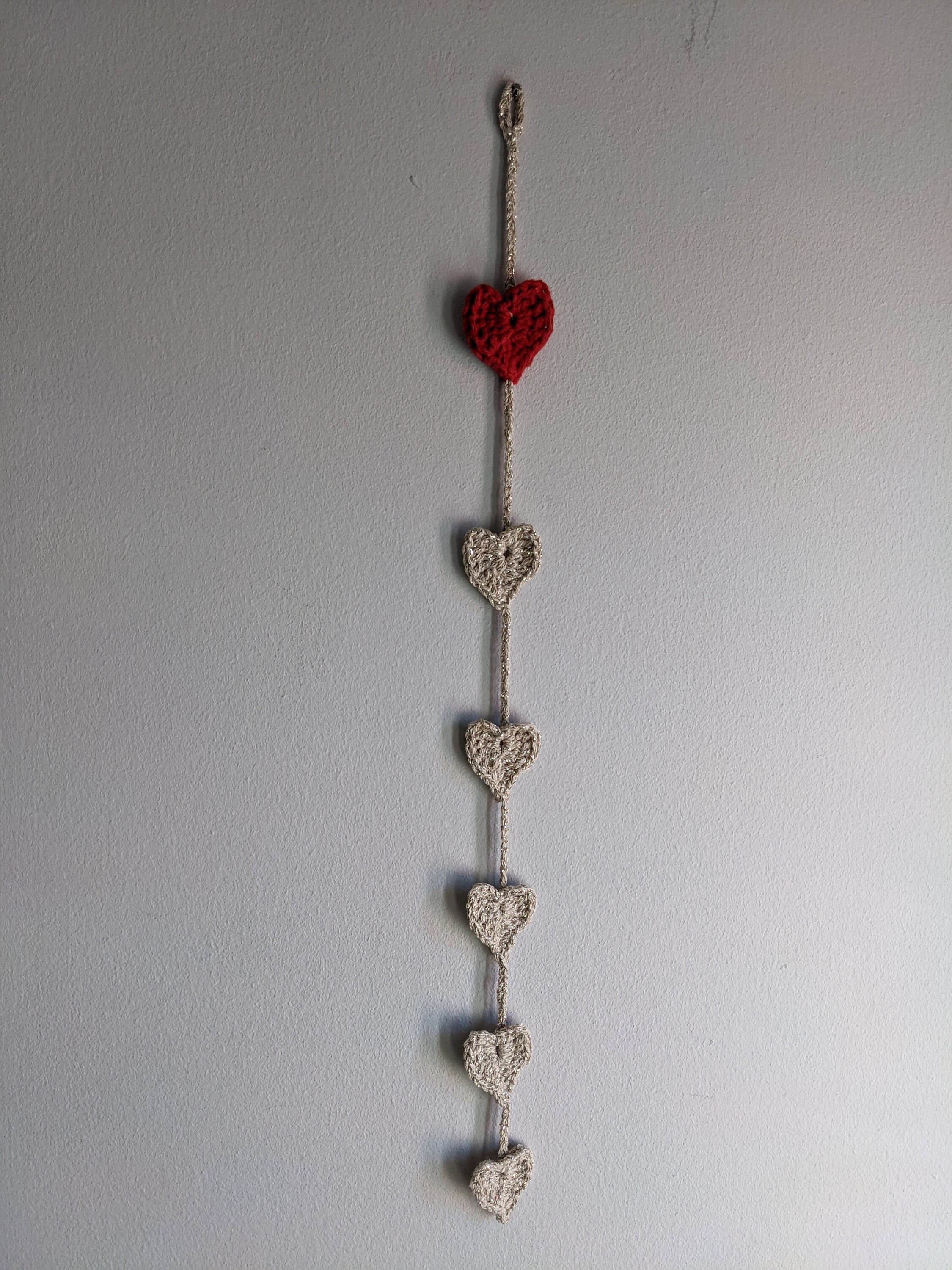 All I did was change the colour to red for the first heart then back to gold to finish. 
It is made in the same way as the bunting except I reduced the ch 22 by 2 each time as I worked down and then omitted the last ch 32.
The red heart was made with a slightly chunkier wool so I did change hooks to match the type for each colour. 
Please feel free to comment if you have any questions.
Enjoy hooking
Danielle
The Woolly Kid